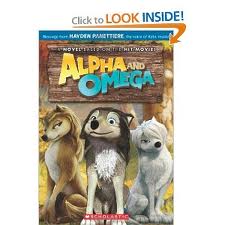 Alpha and Omega has three books that go with it. There is a double sided one with to stories, one called Marcel and Paddy save the Day, and a junior novel.
The other two are called;
Alpha and Omega : the three books
[[Image:

|center|284px]]
Published by
Schoolastic
Publication Order
Preceded by
none
Followed by
none
Kate and Humphrey's Big Adventure
All about Wolves
Ad blocker interference detected!
Wikia is a free-to-use site that makes money from advertising. We have a modified experience for viewers using ad blockers

Wikia is not accessible if you've made further modifications. Remove the custom ad blocker rule(s) and the page will load as expected.