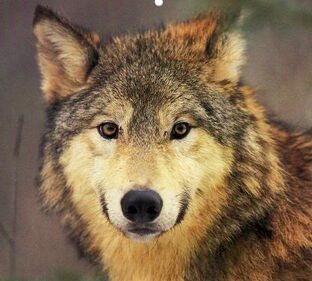 Sebastian is an Alaskan wolf, he loves to play and fool around, he is really nice, hes caring and respectful. Hes best friends with Xyfen every since they were both pups Sebastian always was always with Xyfen and they both went on adventures and also got in trouble together XDDDD. And hes also bisexual.
Bio
Sebastian was born the same day as Xyfen, from the start he had a "thing" for him, so as they both grew up, went on adventures, played around and just had fun he develop a crush on him and thats when he realize he was bisexual. He told Xyfen but since they were best friends Xyfen didnt judge or stop beings friends with him, they both just lived their lifes, Sebastian crushing on Xyfen and Xyfen looking at Sebastian as a best friend forever that also had a crush on him. Although Xyfen didnt had a crush on him he was still friends and still loved him.
Personality
Sebastian is a respectful, playful, foolish yet extremely nice and caring wolf. Hes bisexual and has a crush on hes BFF Xyfen. He loves to be with Xyfen no matter where or in what trouble they get into, he is just happy hes next to Xyfen.
Appearance
Hes smaller than Xyfen, he has black, yellow and orange fur. He has hazel colored eyes and has a bracelet on hes left front leg that Xyfen made for him since they were best friends, it was made from leaves vines and it had a opal rock that Xyfen found in the river.
Trivia
He treasure the bracelet Xyfen gave him.
Hes bisexual.
He loves to be with Xyfen no matter what.
He has a crush on Xyfen.
Story's he appears in