Does anyone have an Alpha and Omega Pokemon card? I have two!!!! Here is the list of them!
Kate, she has bite and claw (450) and alpha thunder howl (900) 190 HP
Kate and Humphrey, they have twin wolf bite (20x) and Ice claw (20x) 150 HP
If you have these two or any different comment down below!
                                                                                      The Real Kate,

ActualAlphaKate (Kate)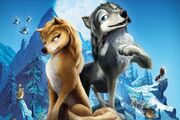 Ad blocker interference detected!
Wikia is a free-to-use site that makes money from advertising. We have a modified experience for viewers using ad blockers

Wikia is not accessible if you've made further modifications. Remove the custom ad blocker rule(s) and the page will load as expected.