Hey guys! It's me, Kate! I'm back and ready to pounce! I'm so happy that I'm back, I miss all my wolf friends! I'm so excited to be back! I know I created some trouble back then, but all that is over! I'm a new and improved Kate! A lot has changed in me, and I hope wolves I hurt in the past has forgiven me, and can still me by friend. I'm truly sorry for all the pain I caused on this wiki, and I hope you can forgive me. I'll be on chat so come and chat. Remember to howl loud and proud!
Yours Truly, Kate Alpha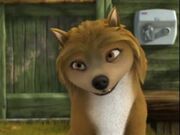 Ad blocker interference detected!
Wikia is a free-to-use site that makes money from advertising. We have a modified experience for viewers using ad blockers

Wikia is not accessible if you've made further modifications. Remove the custom ad blocker rule(s) and the page will load as expected.